Young Kentucky Derby Fans Gather at Hawthorne Elementary for Fun and Festivities Ahead of the Big Day

Story by Rahul Goutam Hoom via essentiallysports.com.
The 2023 Kentucky Derby is rapidly approaching, with just a few weeks to go. With a history dating back 148 years, the Derby is without a doubt the most prestigious equestrian event in the world. The occasion is anticipated not only by older fans of the graceful sport but also by younger fans who find inspiration in seeing such lovely animals. As part of Friday's pre-Derby festivities at Hawthorne Elementary School, these young students were treated like celebrities.
WAVE reported that a huge pre-Derby party was thrown for the kids of Hawthorne Elementary School, where they participated in a wide variety of activities meant to get them excited about the upcoming competition.
Blessings in a Backpack, a national charity started in Louisville, organized the event so that children may have their own Derby party. The event's goal was to let kids enjoy interacting in anticipation of the upcoming Derby. Moreover, Derby-themed events began with a morning performance of "Call to the Post" by Steve Buttleman, the official bugler of Churchill Downs and Keeneland, over the school's intercom system. Students were given a special surprise at lunch when members of the 2023 Kentucky Derby Festival Royal Court made an appearance. This included Hayley Benson, Mallory Hudson, Mahshad Taheri, and Valerie Tran.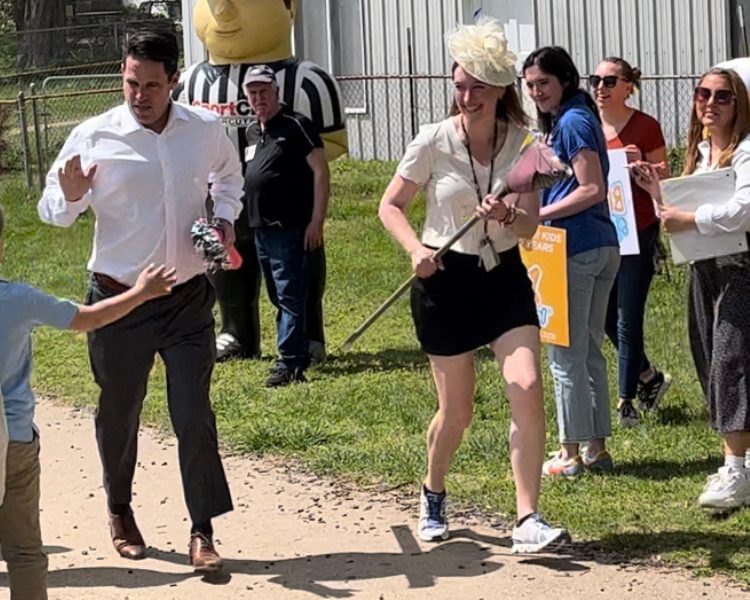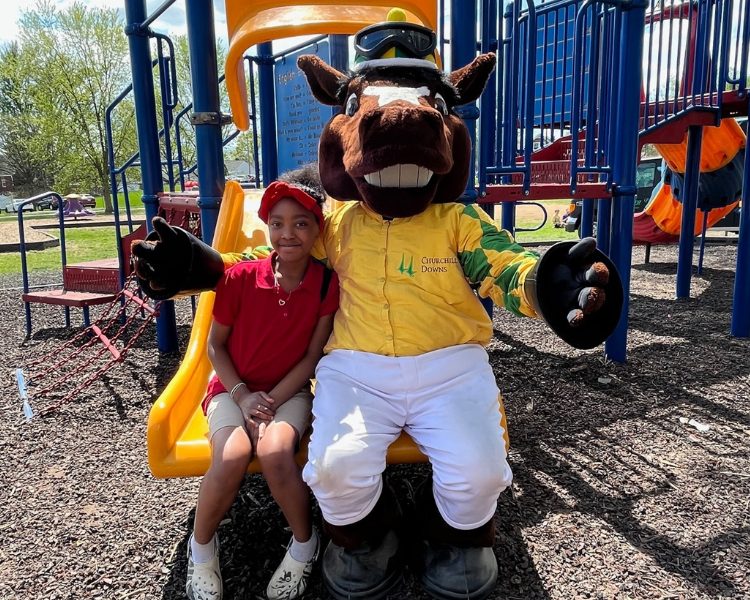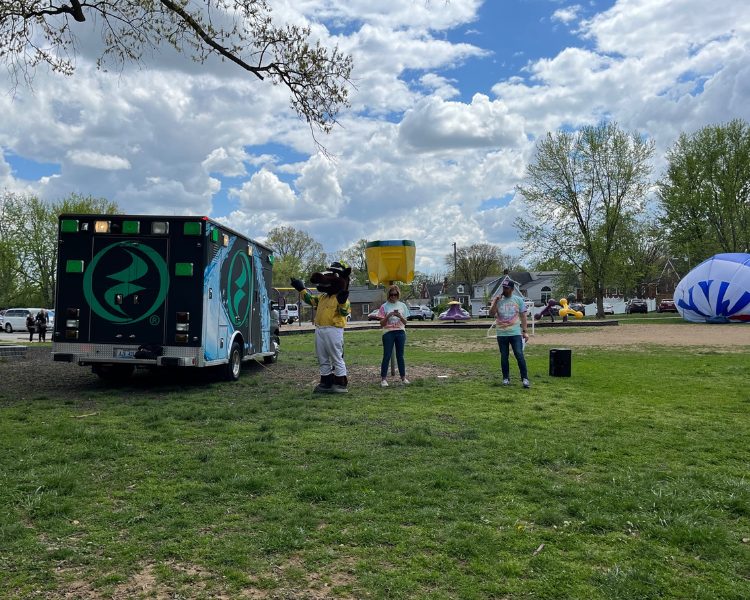 Local celebrities such as the 2021 Kentucky Derby Festival Queen Gia Combs, former UofL basketball player Valerie Combs, and former UofL basketball player Akoy Agau and his Derby City Distillers team met the kids at the event. Churchill Charlie from Churchill Downs, Tapper from the Louisville Water Company, and Wally the Walrus from LRS 102 were all on hand to meet and greet the youngsters.
Not only did the kids have a great time, but so did the faculty and staff who attended thanks to the Unbridled Eve Foundation's giveaway of two tickets to the gala and a $200 VISA gift card. According to WAVE's report, the event went off without a hitch and accomplished what its organizers set out to do.
Pictures by Robin Rueff, Blessings in a Backpack.