Thornton's Cares About Its Community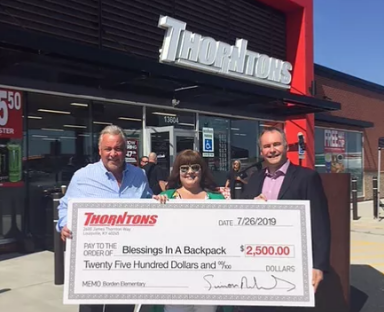 Thornton's held a grand opening for its very first truck stop in Memphis, Ind., on July 26. As part of the celebration, Thornton's donated $2,500 to the Blessings in a Backpack program at Borden Elementary School.
Thornton's is passionate about ending childhood hunger and generously support the communities in which they are located.