0.5K Raised Money for Blessings in a Backpack in Louisville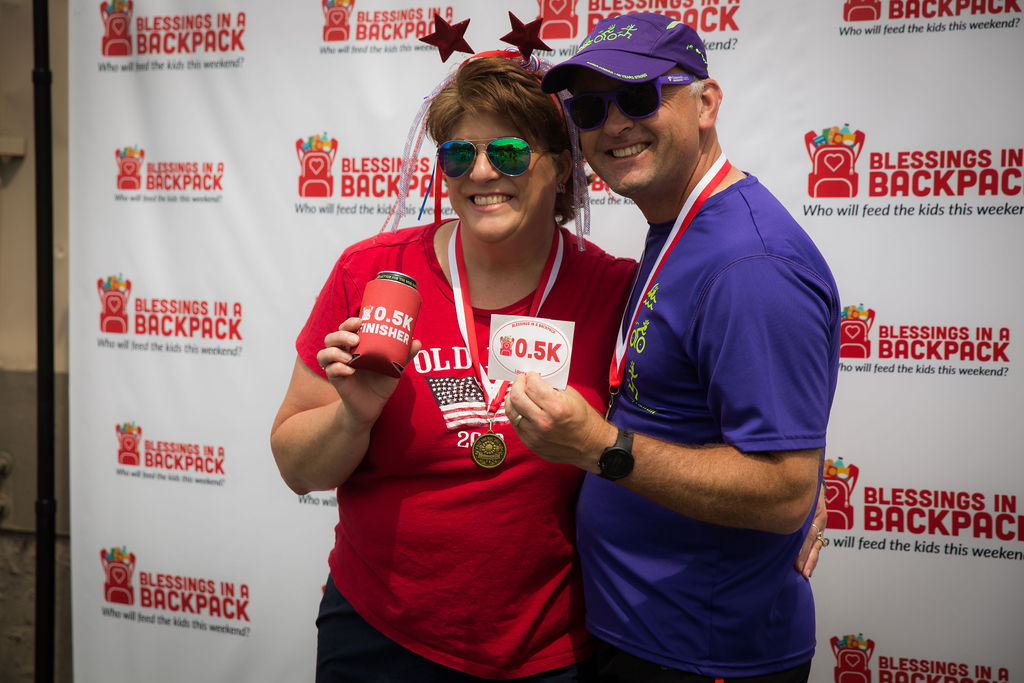 The inaugural Blessings in a Backpack 0.5K in Louisville, Ky., was a blast. The "race" sold out, and more than 250 "athletes" were in attendance— families, friends, kids, teams, co-workers, a dog, and lots of other combinations of amazing individuals. Over 30 people with smiling faces and grateful hearts volunteered at the event. More than 30 Virtual Participants across the country watched the race live on Instagram.
Participants consumed a plethora of carbs and coffee, rode a tuk-tuk across the finish line, and celebrated with participation medals and loads of fun and hilarity. It was a true community of people coming together for a great cause.
A big shout out to the amazing sponsors that helped make this event possible: The Zoeller Pump Company and Wagner Electric!
Thank you to The Pointe, Butchertown Pizza Hall, Heine Brothers', Bourbon City Cruisers, Butchertown Grocery, Newsradio 840 WHAS, Rachael Ice Photography, Hostess, and Bluegrass Lawn & Garden for your support of this event.
The money raised at the 0.5K will support the mission of Blessings in a Backpack's Louisville Chapter, and help provide hunger-free weekends for more than 70 kids during the 2019-20 school year.
Keep an eye out for the date of the next Louisville 0.5k in Spring 2020. Since this year's event was such a hit, next year's will be bigger and better than ever!