Potters share their passion for ceramics to help feed the hungry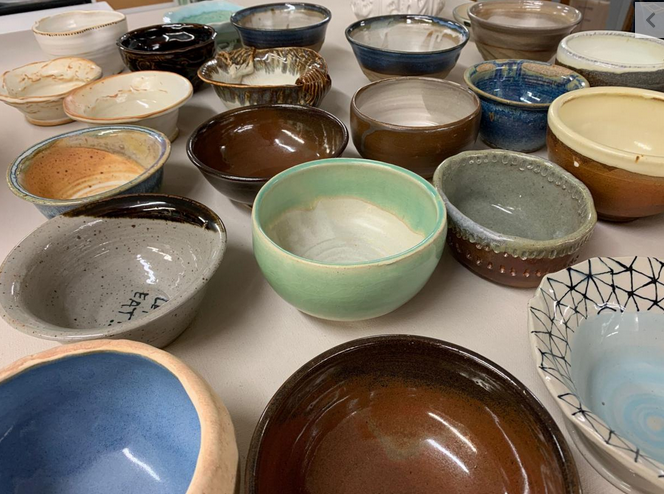 Southern Crossings Pottery Festival (SXPF) takes over Copper & Kings Distillery March 6 & 7.
The two-day pottery market consists of handmade ceramic goods and functional wares from 12 selected ceramic artists, and an Empty Bowls Benefit to relieve childhood hunger in Kentuckiana.
Pottery Market, Saturday, March 7th 10 a.m. – 4 p.m.
See and shop the work of 12 potters.
Four potters will demonstrate their techniques and decorative styles from 10am-2pm
Potters Include: Jason Bige Burnett, Steven G. Cheek, Didem Mert
Open and free to the public.
Bloody Mary Bar provided by Copper and Kings (cash bar).
SXPF Empty Bowls running the same time as the events
$30 for handmade bowl
Local potters, restaurants, schools, entertainers and many more coming together to support Blessings in a Backpack's Louisville Chapter.