KFC, Darnell "SuperChef" Ferguson, pack 1,500 bags of food for local kids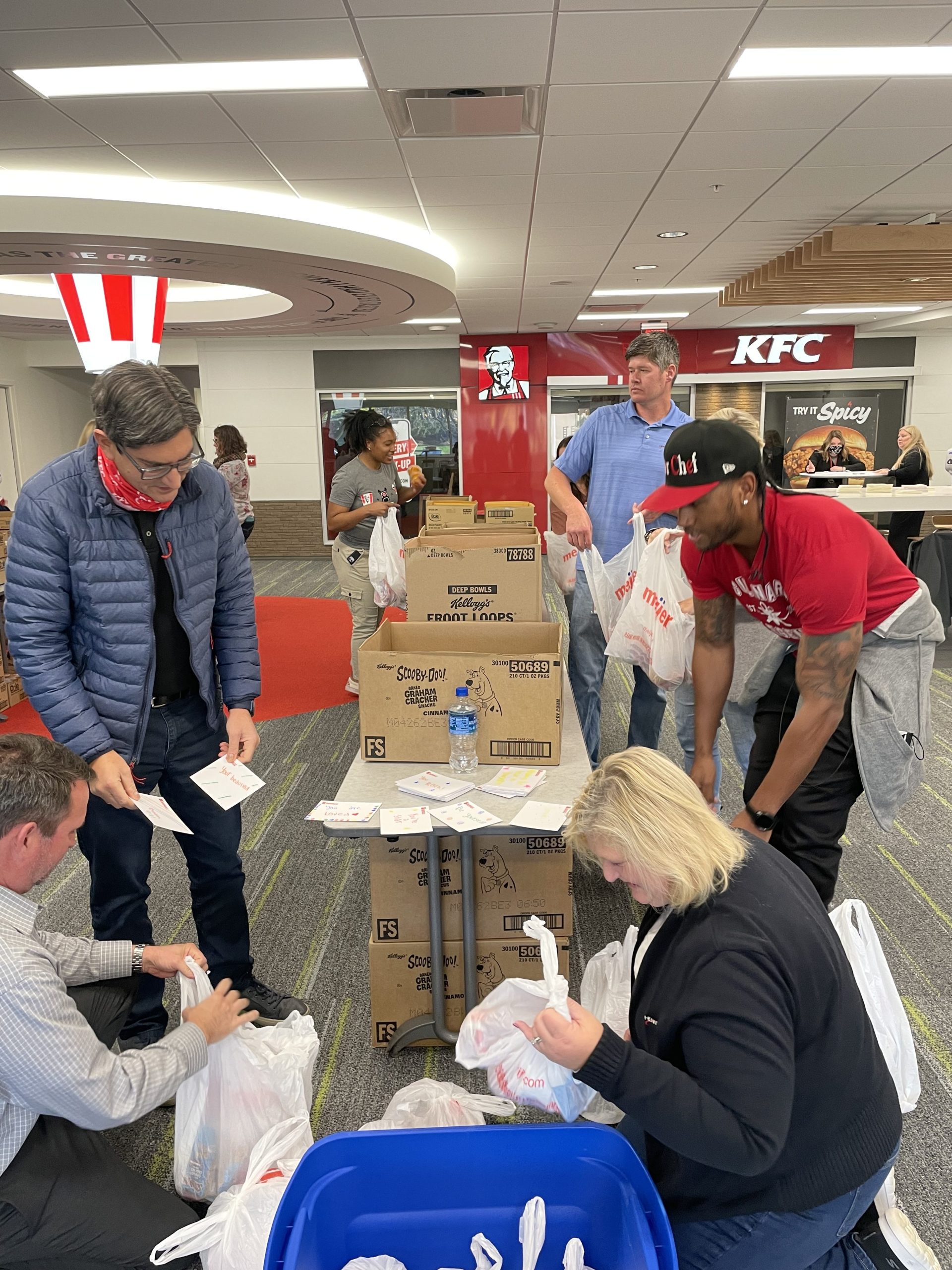 Story by Jonathan Gregg, spectrumnews1.com.
The Blessings in a Backpack Louisville Chapter is a nonprofit that's providing meals for school children on the weekends and for the first time since the pandemic, KFC corporate employees are able to volunteer in person.
"It has a huge impact on lives … and this one is trying to affect 64,000 because that's how many kids need this program," Darnell "SuperChef" Ferguson told Spectrum News 1. Ferguson is a chef and board member of Blessings in a Backpack. Ferguson and several dozen KFC and Henny Penny employees are packing weekend meals for 1,500 Jefferson County Public School students. Two rows of tables are stacked with individual servings of ravioli, cereal, and fruit cups.
"Put two raviolis in it, one fruit cup, one of each type of cereal," Ferguson said. The chef and restaurant owner has been a Blessings in a Backpack board member for four years. The bags of ready-to-eat food are sent to area schools and discretely added to a child's backpack before the weekend. "We have enough people in the city that we should be able to feed kids in JCPS schools who need this food on the weekend," Ferguson said.
This marks the first in-person volunteer event at KFC corporate since the 2019.
"To be able to partner with an organization like Blessings, to help bridge that gap of hunger students might experience on the weekend is a way we can give back to our hometown and our community," Kasey Ryan of KFC said. "The response is overwhelming. JCPS students are so appreciative of the Blessings organization," Ryan added.
"And they work tirelessly to figure out how to raise funds so they can feed even more kids than they are able to feed right now," Ferguson said.