Teenagers Pack Extra Food for Kids in Louisville, Ky.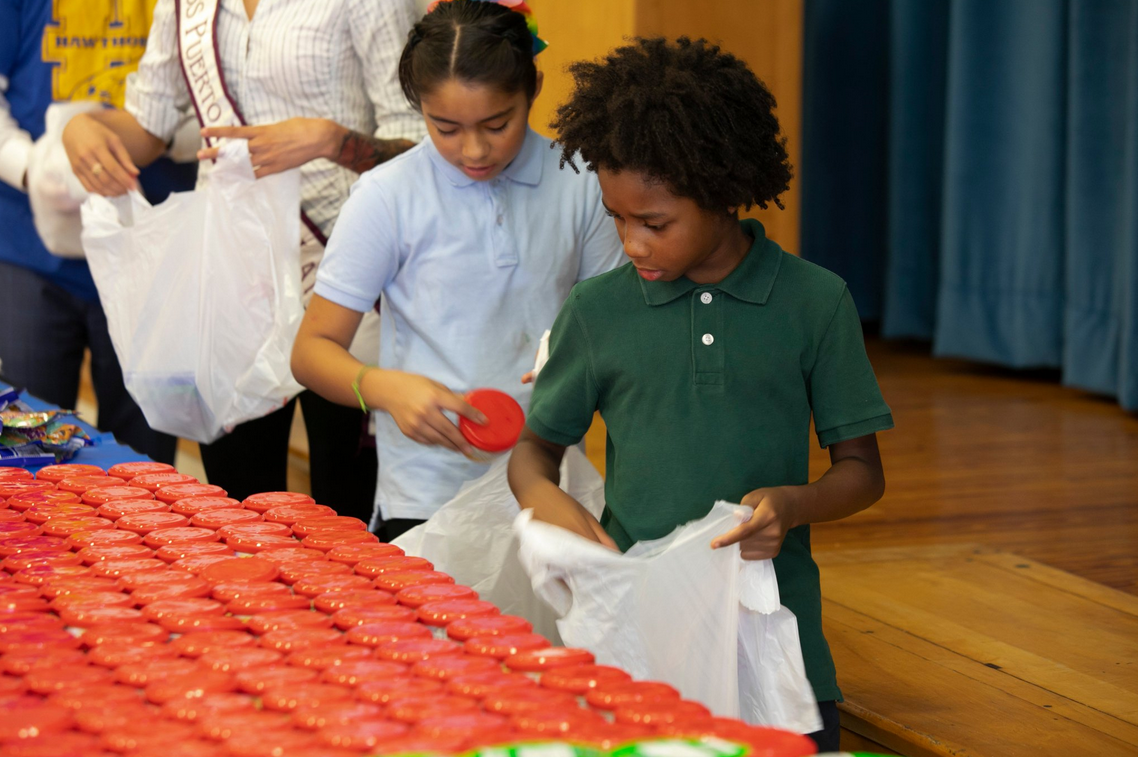 Feature photo from Sept. 19 at Hawthorne Elementary School in Louisville.
Dozens of teenagers in Louisville, Ky., stepped up to lend a hand in packing bags of weekend food that will be given to local children. The teens helped pack 800 bags of food on Sunday, March 15, 2020, that Blessings in a Backpack will distribute at 45 Jefferson County Public Schools emergency feeding sites. The food will help ensure all students have enough to eat during the upcoming three-week school closure.
"Normally this falls right before spring break, so we have extra food available to send home with the kids for the next few weeks. It is important that we are here today," said Nikki Grizzle, CMO of Blessings in a Backpack.
Sunday's efforts were a part of Louisville J-Serve, a worldwide day where Jewish Teens help make a difference in local communities.