Giving Tuesday Recap: Thank You for Feeding Kids in Louisville This Year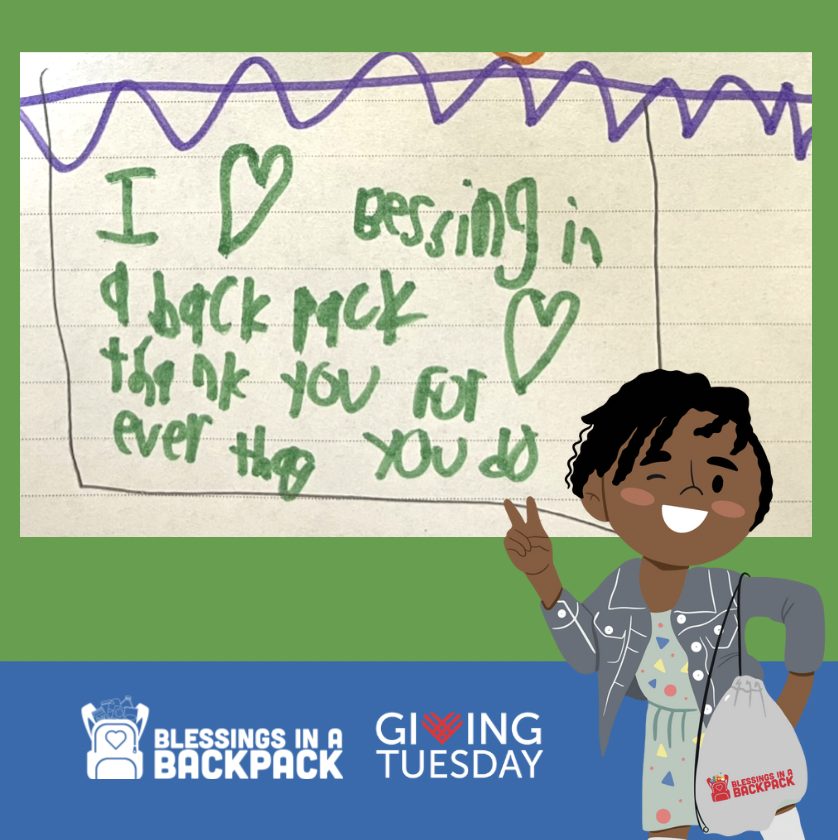 Thanks to your generosity, Blessings in a Backpack surpassed its goal and raised $153,645 this year on Giving Tuesday. That means 1,024 more children can go an entire school year knowing they won't spend their weekends hungry.
There is truly no better gift. But you don't have to take it from me.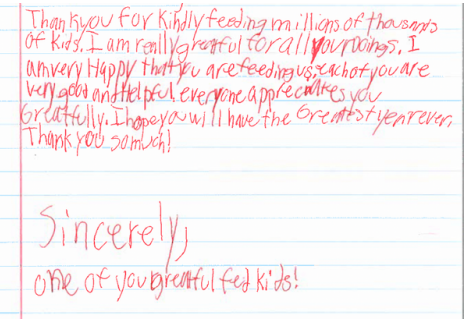 "Thank you for kindly feeding millions of thousands of kids. I am really grateful for all your doings. I am very happy that you are feeding us. Each of you are very good and helpful. Everyone appreciates you gratefully. I hope you will have the greatest year ever. Thank you so much! Sincerely, one of your grateful, fed kids!"
The need to feed kids becomes even greater as the long holiday break approaches. But because of your generosity on Giving Tuesday, hundreds more children will feel the joy of the season as they will not worry about going hungry over the weekend.
Thank you for helping to let kids be kids during the most wonderful time of the year. I wish you all the best this holiday season.
Best,
Joe DePippo
Chair, Board of Directors