Blessings in a Backpack's Cultural Statement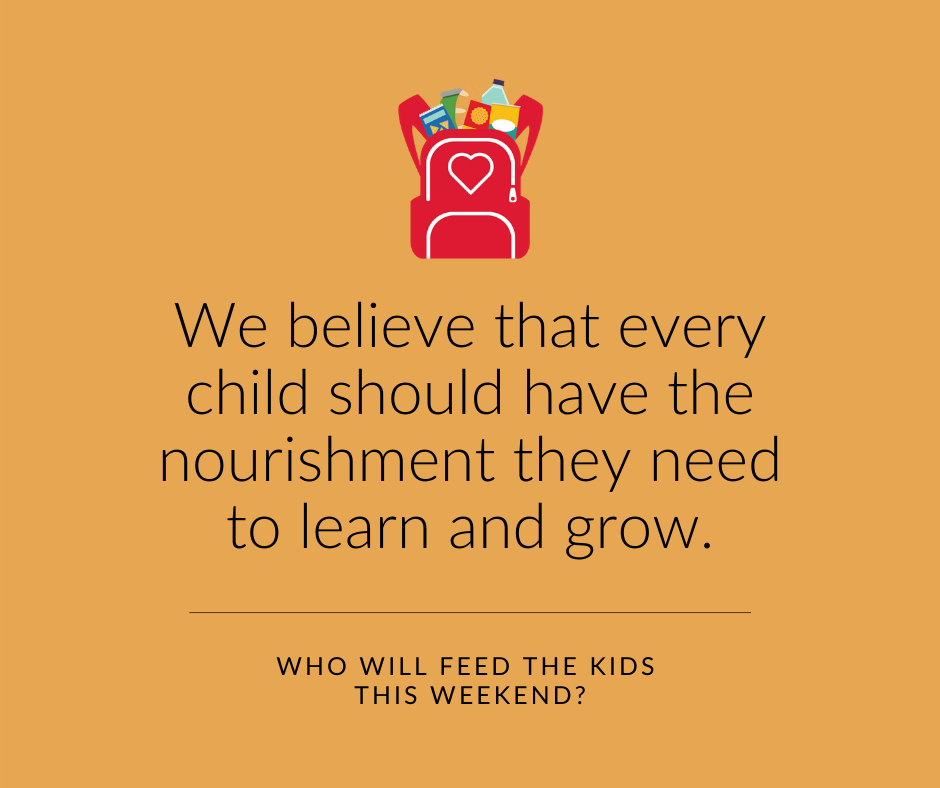 At Blessings in a Backpack, we believe that every child should have the nourishment they need to learn and grow — regardless of race, religion, gender, sexual orientation, disability, or socioeconomic background.
We strive to ensure children do not go hungry on the weekends by empowering individuals, partners, and communities to take action. Changing hearts, creating opportunities, strengthening families and communities, it starts here with us. And you.
Today, and every day, we thank you for your support of our mission to feed kids who might otherwise go hungry.
Help Feed Kids in Your Community: