How Buffalo Bills Fans Tackled Childhood Hunger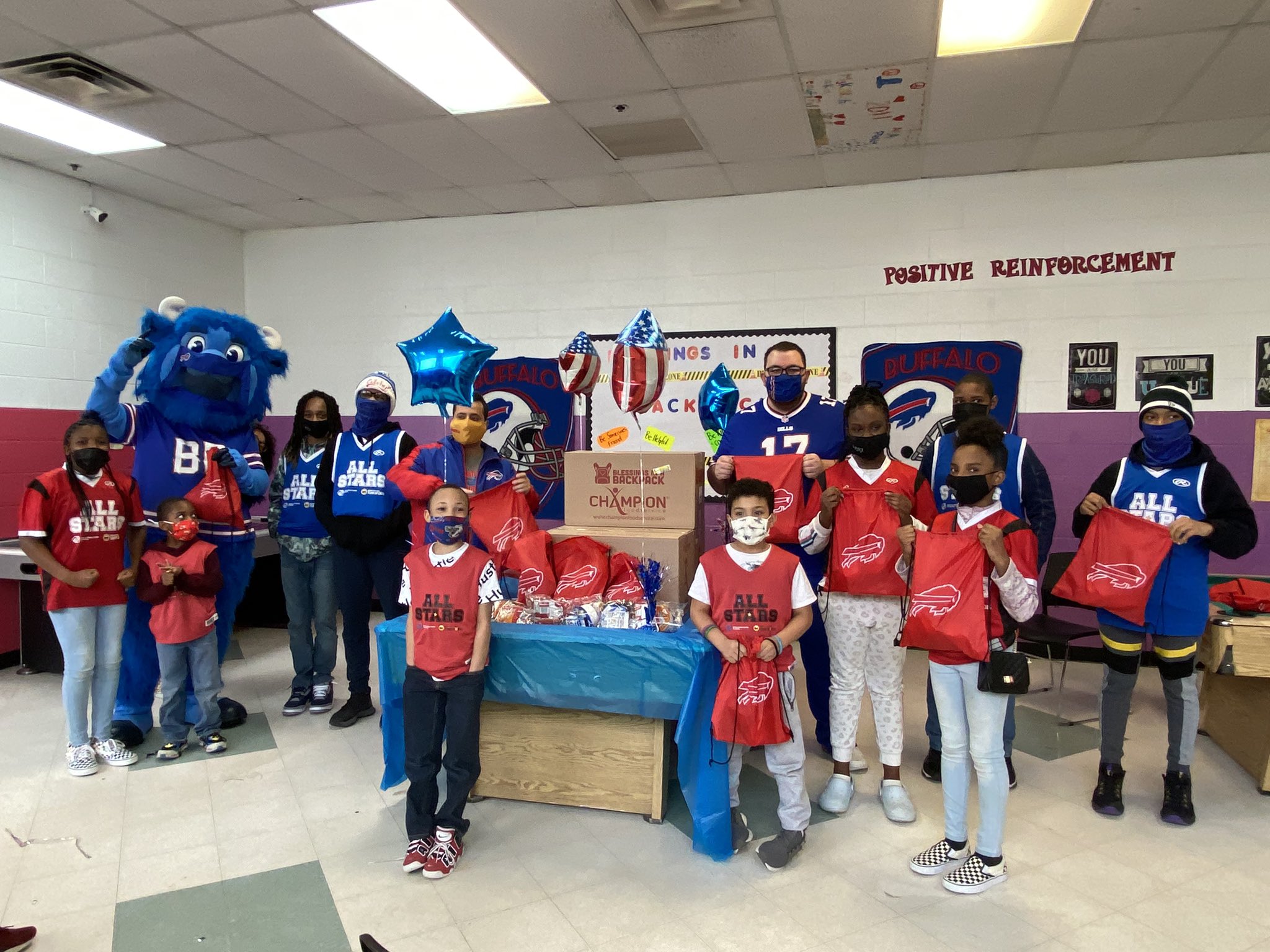 Sunday, October 2, is the first time the Buffalo Bills and Baltimore Ravens will play since a January 2021 AFC playoff game that impacted Blessings in a Backpack in a BIG way. That night, Ravens quarterback Lamar Jackson exited the game with a concussion; the Bills won 17–3. In a show of ultimate sportsmanship, the Bills Mafia fan base (and other fans inspired by them) jumped into action to support Lamar's favorite nonprofit, Blessings in a Backpack.
A tweet by William Burke and a Reddit post by Dan Konopski, both Bills fans who were strangers at the time, called on Bills Mafia to give $8 (Lamar's uniform number) to Blessings in a Backpack.
The idea quickly snowballed, and in less than 48 hours, more than 11,200 people had donated to support our mission.
"I thought it might raise $200, $300," William said. "Then it took off."
In only a few weeks, more than 18,450 fans participated in the viral donation campaign, and $553,000 was raised to feed kids who might otherwise go hungry.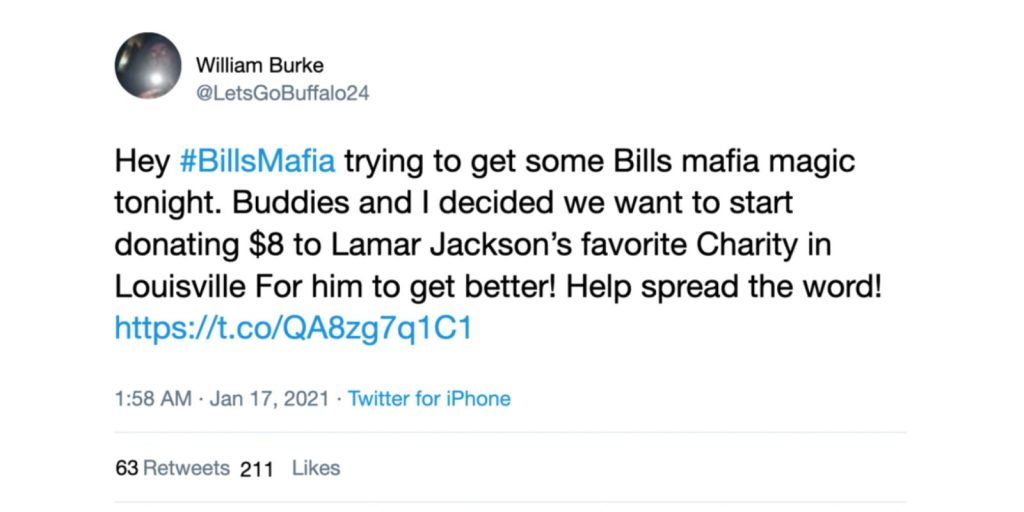 "This is bigger than sports," Dan said. "The only reason it succeeded is that a lot of somebodies who saw what we posted threw in $10. By itself, $10 doesn't accomplish much. But when tens of thousands of people do it so that it becomes a massive movement, each of us ends up having a profound impact on many people's lives."
Because of the generosity that got started in Buffalo, the City of Good Neighbors, Blessings in a Backpack has:
Opened 10 new programs in Buffalo, feeding 420 kids.
Started five new programs in Baltimore, feeding 701 kids.
Added 520 kids, at 12 schools, to our Louisville programs.
Supported programs in New York, Texas, Illinois, Michigan, California, Ohio, Pennsylvania, North Carolina, and Florida.
Made more than 137,000 hunger-free weekends a reality for children nationwide!
In April 2021, William and Dan met for the first time when they volunteered with Blessings in a Backpack. They packed 10,095 bags of food to be distributed to the Western New York Boys & Girls Clubs Collaborative, five select clubs around WNY, and four local elementary schools.
"We got to spend a whole day there volunteering, handing [food] out to the kids," Dan shared. "It was good to finally meet but even better to volunteer."
Many fans have continued supporting Blessings in a Backpack, and we thank you from the bottom of our backpacks. Blessings in a Backpack will never forget what the Bills Mafia did that day, and we appreciate your continued partnership.
When Thomas, a Buffalo Bills fan, donated in 2021 he shared, "We decided to donate in both jersey numbers [8 for Lamar and 17 for Josh Allen] because we are all on the same team to this [childhood hunger]." And we couldn't agree more!
On Sunday, no matter which team wins on the field, Buffalo Bills fans and Lamar Jackson are winners in the hearts of Blessings in a Backpack and thousands of children nationwide.