Pack the Sack: Celebrity Chefs for Blessings in a Backpack

Enjoy a night of live entertainment and delicious eats prepared by Food Network celebrity chefs Darnell "SuperChef" Ferguson and Michael Voltaggio, and recent winner of Best Baker in America Jackie Joseph.
Watch as these renowned restaurateurs demonstrate how each course of your world-class dinner is created. In addition, this event includes an open bar, live and silent auction, and music to dance the night away.
When?
March 12, 2022
6:00-10:30 p.m.
Where?
Ice House
226 E Washington Street
Louisville, Kentucky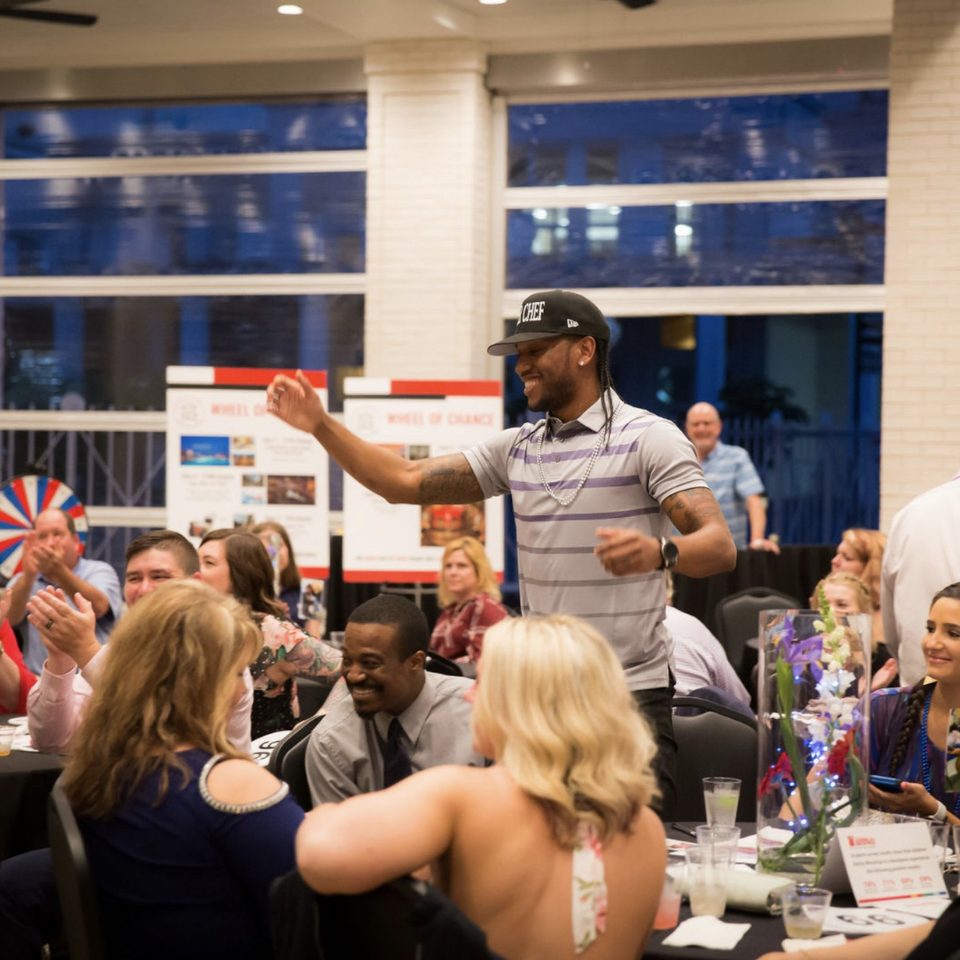 Darnell "SuperChef" Ferguson entertains guests at Pack the Sack in 2019.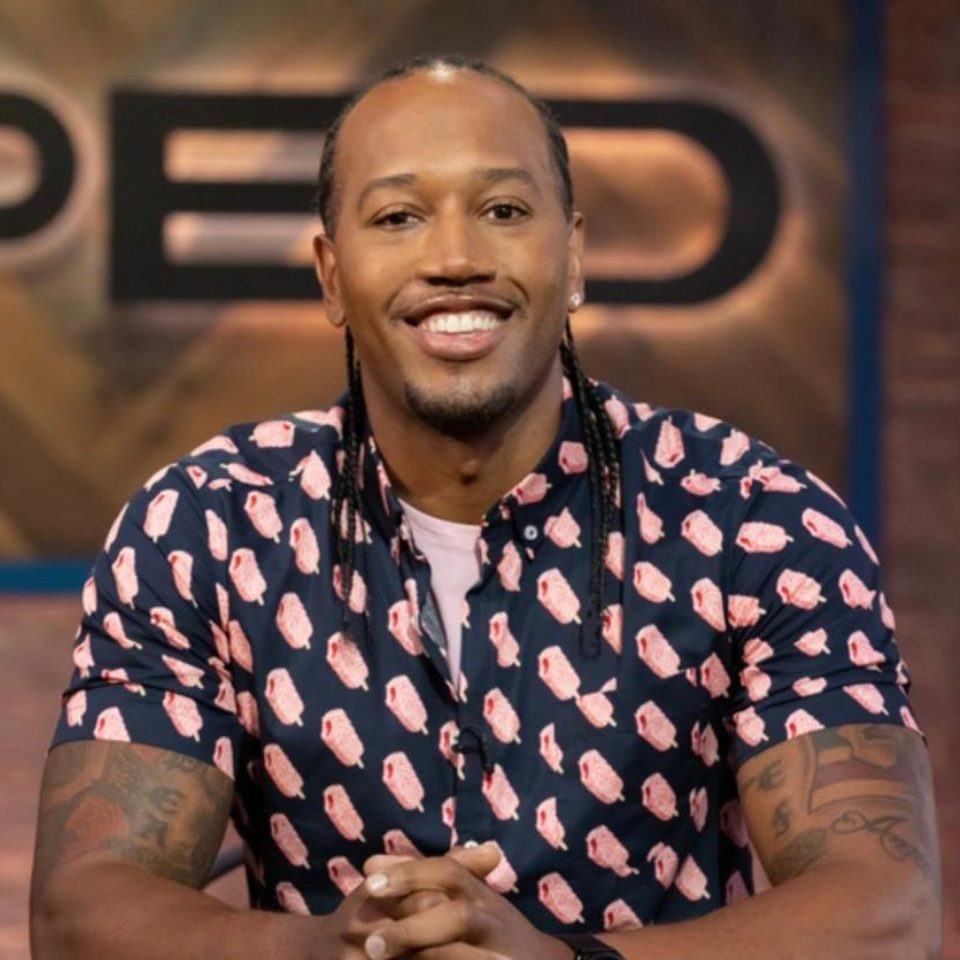 Darnell "SuperChef" Ferguson
Darnell "SuperChef" Ferguson is a celebrity chef, philanthropist, restaurateur, and entrepreneur who calls Louisville home. SuperChef attended culinary school in Louisville, where he was chosen as one of only 22 young chefs to cook for Olympic athletes in the 2008 Beijing Olympics. He has opened close to a dozen restaurants that he owns, licensed, or conceptualized, two of which are right here in Louisville (flagship SuperChef's restaurant and the newly opened Tha Drippin' Crab).
Ferguson serves on the Board of two Louisville-based nonprofits that focus on helping children in food insecure and impoverished neighborhoods: Blessings in a Backpack and Children Shouldn't Hunger. In addition, in 2021, he partnered with Wave 3 News to produce Cook That Ish, a television show created to expose the Louisville food scene and aspiring chefs.
SuperChef is best known nationwide for his appearances on Food Network's Tournament of Champions and Guy's Grocery Games, Tiny Food Fight on Discovery Plus, and the Today Show. He is also a proud husband and father.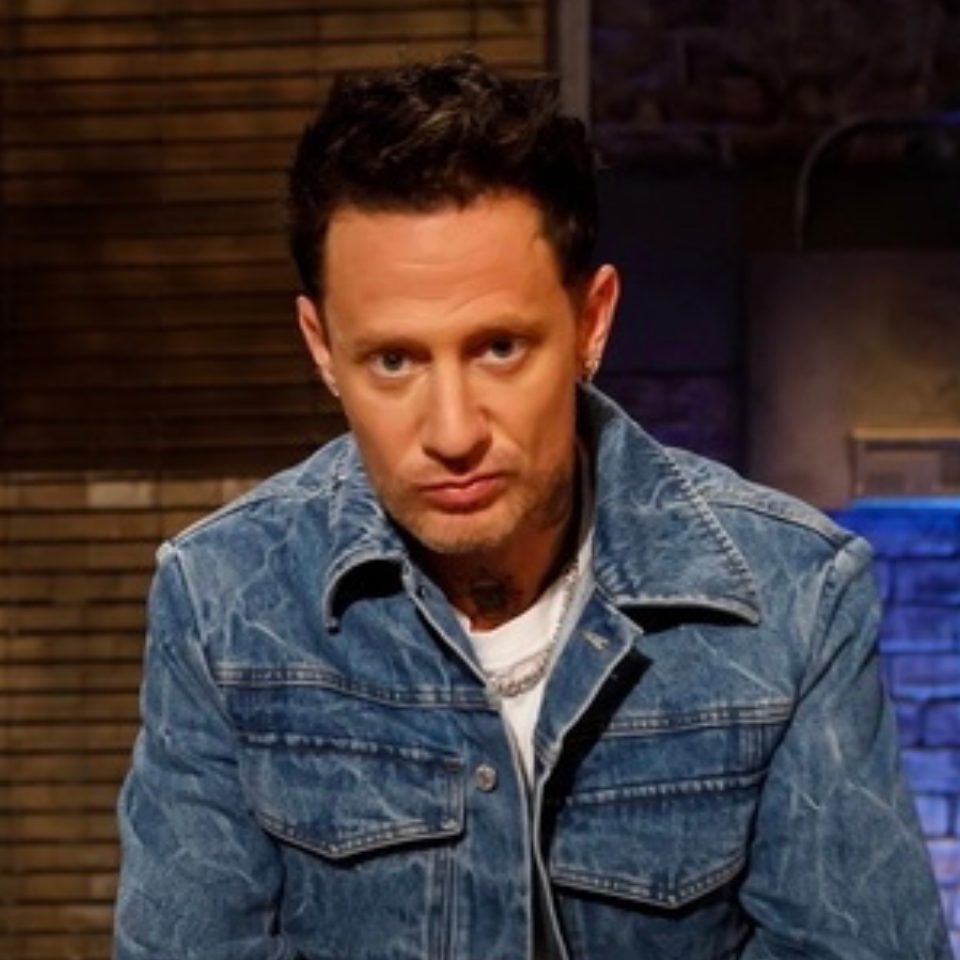 Michael Voltaggio
Chef Michael Voltaggio moved to Los Angeles in 2009 to open the Bazaar by Jose Andres. After receiving a rare 4-star review by the LA times, Voltaggio had his eyes set on doing his own thing. He was featured on and won the Emmy award-winning season 6 of Bravo's Top Chef.
Before moving to Los Angeles, he worked under Charlie Palmer in Healdsburg, California, receiving a Michelin Star for his work at Dry Creek Kitchen. Classically trained at the Historic Greenbrier Hotel, Voltaggio has a deep-rooted culinary discipline to which he's applied his own modern style. After winning Top Chef, he opened ink. restaurant in Los Angeles, where he won numerous accolades, including Food and Wine Magazines "Best New Chef Award."
Los Angeles has also provided many on-screen opportunities where his personality and love for food and entertaining could shine. He's been featured on many scripted and unscripted programs, including:
Travel Channel's Breaking Borders took him around the world, cooking in conflict zones and bringing people with opposing viewpoints together around the dinner table.
He appeared across the kitchen from his brother Bryan on the culinary mentorship Food Network Show Battle of the Brothers.
He appears regularly as a co-host on several other Food Network programs, including Tournament of Champions, Guys Grocery Games, Beat Bobby Flay, and Guys Ranch.
Voltaggio has most recently teamed up with his brother Bryan to open Voltaggio Brothers Steak House and Estuary in the DMV region and their newest concept Volt Smash Burger in partnership with Live Nation venues nationwide. With love for music and fashion, Voltaggio continues to creatively be involved in festivals and alternative activations to share his talents outside his restaurant kitchens. He even set a Guinness World Record with Snoop Dogg and Warren G, making the world's largest Gin and Juice!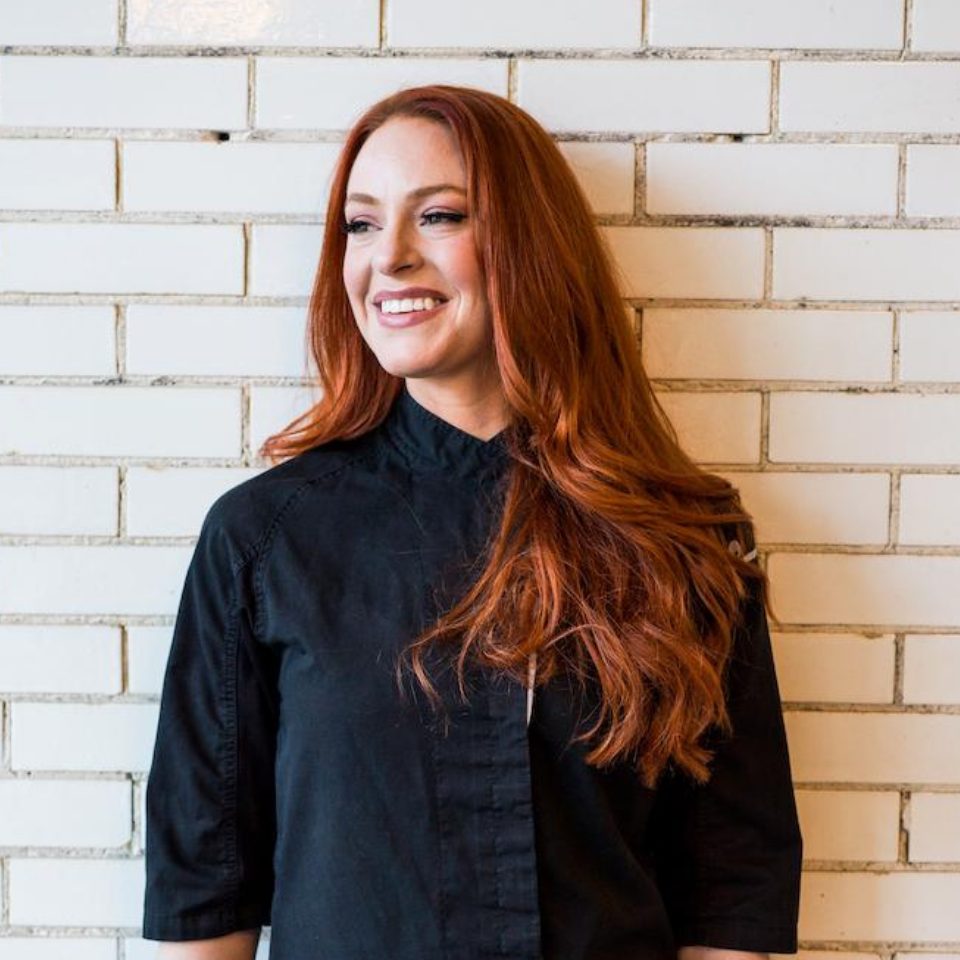 Jackie Joseph
Jackie Joseph was born and raised in a "holler" of Eastern Kentucky, where desserts were used as a way to extend love, compassion, and grace. From Joseph's mother's famous chocolate cake to her grandmother's brown sugar fudge, she was surrounded by the love and passion for baking all throughout her childhood. This very passion continued to grow and led Joseph to a life full of sweetness and endless devotion to learning as much as she could about the craft.
Along her journey, from working in couture cake shops to full-service hotels, Joseph discovered an infatuation with creating customized desserts. Her love and dedication led her to becoming an Olympic pastry chef for the 2010 Winter Olympics in Vancouver, Canada. In addition, she was recognized as one of StyleBlueprint's 6 "Faces of the South," featured work in the Courier-Journal and USA Today, featured on Food Network's Chopped Sweets, and most recently, crowned the winner of Food Network's Best Baker in America.