No Kid Hungry Gives $100,000 to Blessings in a Backpack for COVID-19 Response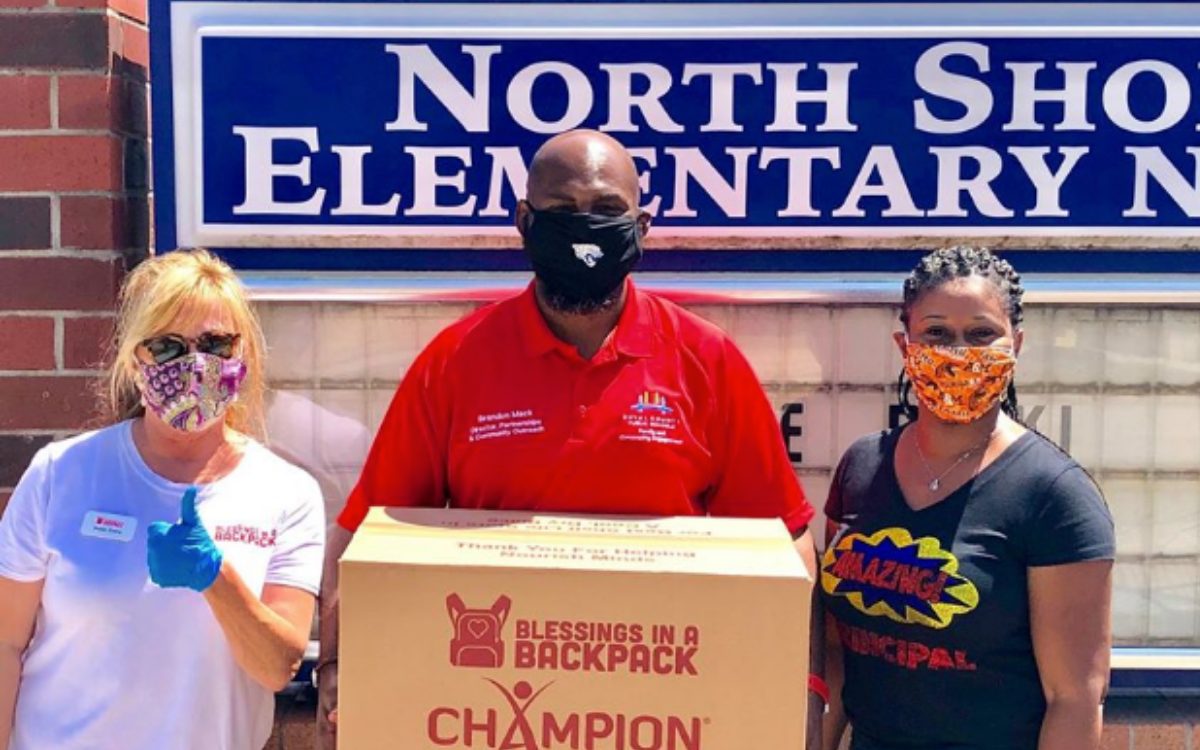 As school buildings continued to close across the country due to COVID-19, Blessings in a Backpack has adapted how we provide weekend nutrition to children facing food insecurity within the U.S. Blessings in a Backpack's ability to evolve would not be possible without the efforts of amazing partners like No Kid Hungry.
In April 2020, No Kid Hungry made a generous donation of $100,000, which was used to provide 25,000 bags of food for the remainder of the 2019-2020 school year to three Blessings in a Backpack's veteran chapters—Southwest Florida (SWFL), First Coast, and Louisville.
Our SWFL Chapter distributed between 5,400–6,000 bags of weekend food each week at local schools and community organizations, including Boys & Girls Clubs.
Shannon Lane, former executive director of the Boys & Girls Club of Lee County, goes to her local 7-11 every morning for coffee. After talking with the manager (we'll call him Sid), she learned Sid's wife had been laid off, and they have four school-age children. Shannon dropped off four food bags, made possible by No Kid Hungry's support, at the 7-11 for Sid to take home for his kids. The next time Shannon patronized the store, Sid took her aside and thanked her. He said, "My kids had not had cereal since March 14th. Those bags made their weekend like a treat!"
Our First Coast Chapter distributed more than 8,000 bags each week at schools through a grab-and-go system and school bus "stop drops" in Jacksonville, Fla. Patricia Yon, guidance counselor at Reynolds Lane Elementary, shared with us: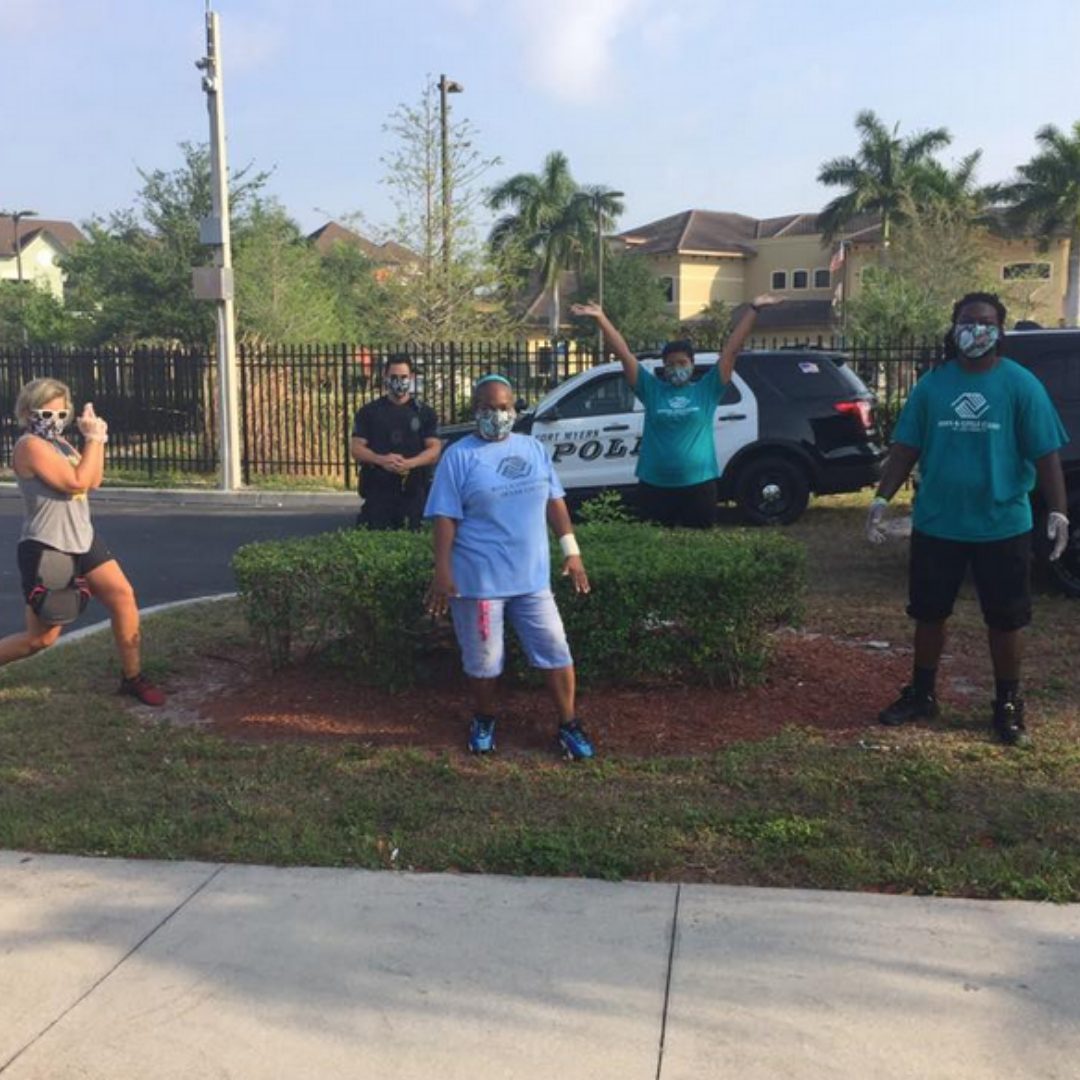 Boys & Girls Club of Lee County volunteers during COVID-19 response
"I want to let you know, I've been here three years and loved partnering with Blessings in a Backpack because I thought I understood the true meaning of the mission. But now, more than ever, seeing how the COVID-19 has devastated so many of our hard-working families, offering Blessings to our most vulnerable students when they need it most, it brings tears to my eyes. The extra food is needed and much appreciated. I know it sounds silly, but I could feel all the love that came with it. We are all thankful for these Blessings."
Our Louisville Chapter distributed food bags to more than 6,250 kids each week at schools and local community organizations through a grab-and-go system. At Layne Elementary, the family resource coordinator said, "I am seeing families brought to tears when receiving the food. We had a mom say that she doesn't know what her kids would eat throughout the week due to her being a stay-at-home mom and her husband unexpectedly being furloughed."
Blessings in a Backpack is grateful for the support of No Kid Hungry and all our COVID-19 response partners, who helped us feed kids when schools were closed. Learn more about our COVID-19 response by clicking here.
Learn more about No Kid Hungry at nokidhungry.org
Feature photo is of COVID-19 response efforts in Jacksonville, Fla., home of our First Coast Chapter.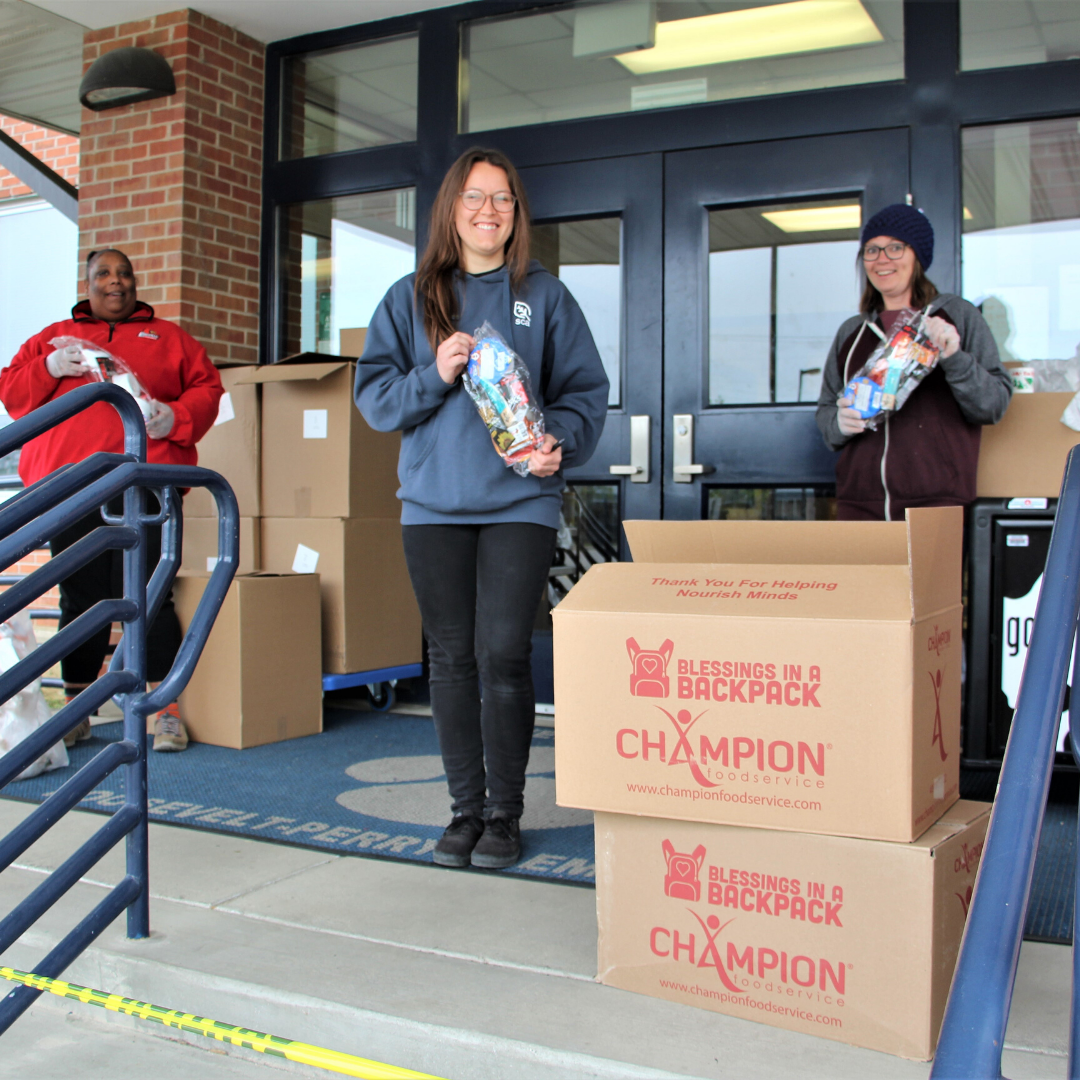 Volunteers in Louisville distributed bags of food during spring school closures