Blessings in a Backpack 0.5K is 'a race for the rest of us'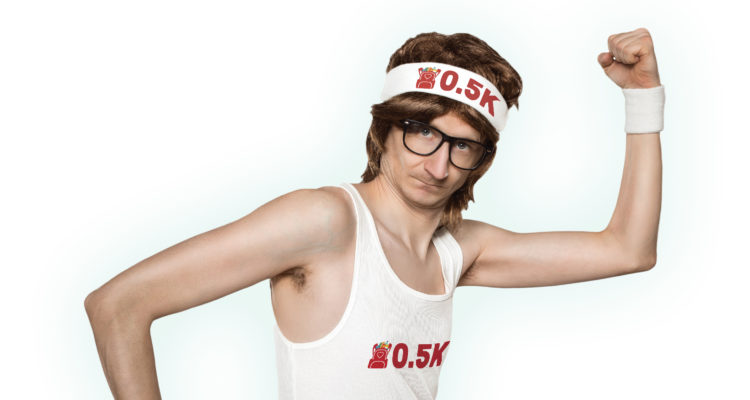 Story by Courtney Hayden via WHAS11.com
Have you ever wanted to participate in a charity race, minus the race part? Well, June 15th is going to be YOUR day as Blessings in a Backpack hosts their first ever 0.5K race in Louisville.
No, that's not a typo. This race is 546 yards, less than half a mile. But it comes with all of the pomp and circumstance of a full-length race, including a medal, hydration station, and post-race party.
The race starts at Wenzel and Washington Streets in Butchertown at 11 a.m. and the finish line and post-race party will be at The Pointe, located at 1205 E. Washington St. That party will be complete with pizza from Butchertown Pizza Hall and desserts from Butchertown Grocery.
The hydration station (located at the 0.15 mile mark) will treat "runners" to Heine Brothers' Coffee and Hostess CupCakes, so they can carb-load before the final 0.15-mile stretch.
If 0.3 miles just seems like too much, pay a little extra and become a VIP. For an additional $25, you don't have to run at all! You'll be able to hop onto a tuk-tuk from Bourbon City Cruisers and cruise your way through to the finish line. You'll even get a bigger medal for being a "big spender".
For those unable to make it on race day, you can still participate by signing up as a "Virtual Runner". Virtual participants will still get all the swag without any of the work. Plus, you can watch the race live on Instagram.
You can register for the 0.5K online. Registration details are listed below:
Runner: $25, registration ends June 12
VIP Runner: $50, registration ends June 12 (limited spots available)
Corporate Team: $250 per team, registration ends June 12
Virtual Participant: $30, registration ends June 14
The proceeds from this race will go toward helping Blessings in a Backpack feed hungry kids in Louisville on the weekends.