Giving Tuesday mission accomplished! Thank you!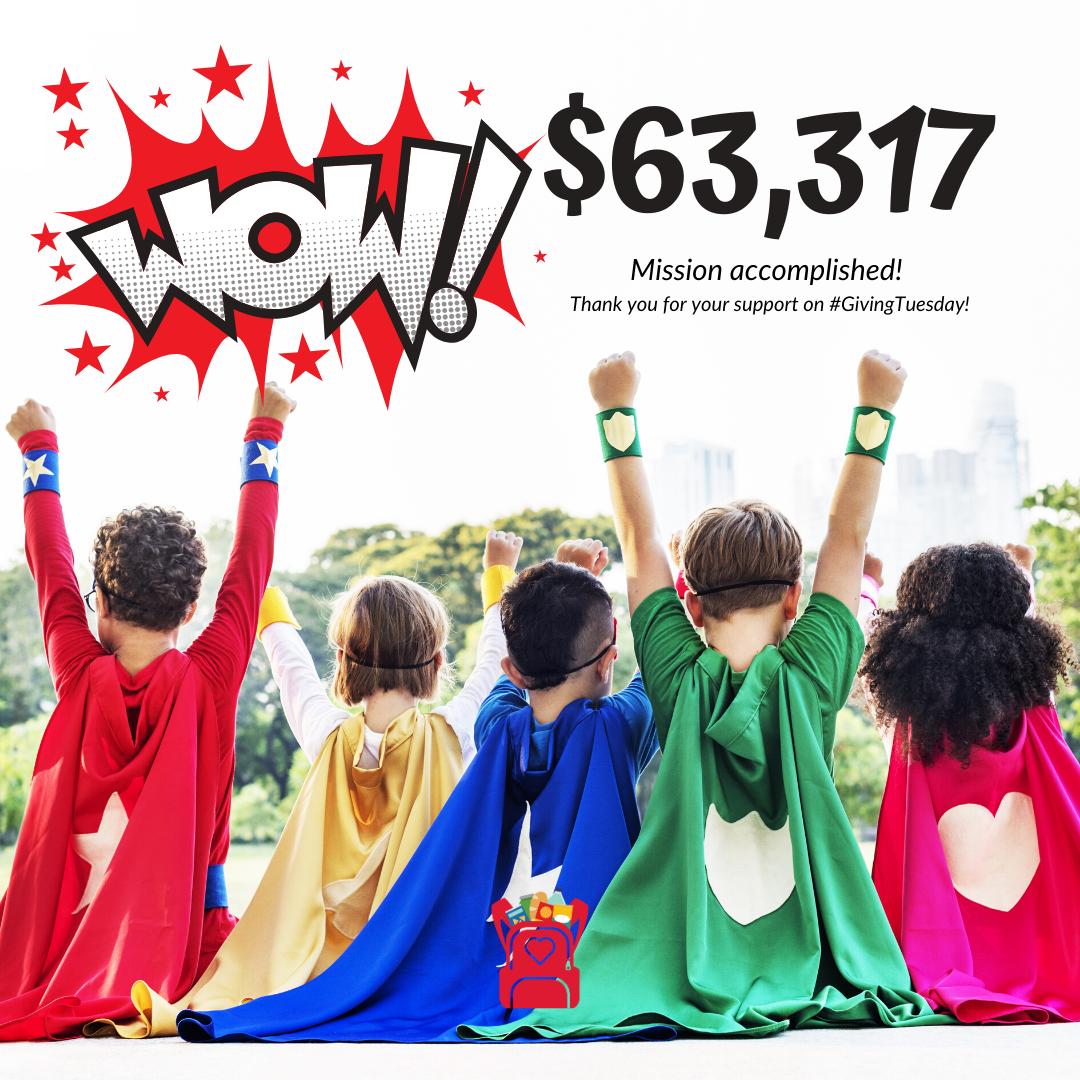 Superheroes, with your donations and support, we were able to exceed our Giving Tuesday goal by 25 percent and raise more than $63,000 — the single biggest fundraising day in Blessings in a Backpack's history! Thank you for your powerful efforts to feed the kids this weekend!
Together, we are giving more children the power to live their lives without hungry weekends. While we reached our goal, there's still work to be done! We could use superheroes like you to join our ranks.
When kids are at risk of going hungry on the weekends, our volunteers swoop in to save the day in over 1,000 communities across America. Click here for information on how to get involved or start a Blessings in a Backpack program in your backyard.
You can also increase your impact by seeing if your employer provides a company match for your life-changing Giving Tuesday donation. Just scroll to the bottom of our donate page and type your company's name in the search box. Each year, $10 billion of corporate matching money goes unclaimed!
This donation is result of a fundraising campaign started earlier this year by the national fashion brand that included a donation of 50,000 backpacks, multiple celebrity packing events across the country, and a $50,000 match to funds collected on their website for Blessings in a Backpack.
"There are 13 million children in this country who are at risk of being affected by hunger. Right now we serve more than 87,000," Blessings in a Backpack CEO Brooke Wiseman said. "Vera Bradley has helped to feed thousands of children while showing that the pattern of kindness never goes out of style."