Give for Good Louisville is Sept. 17, 2020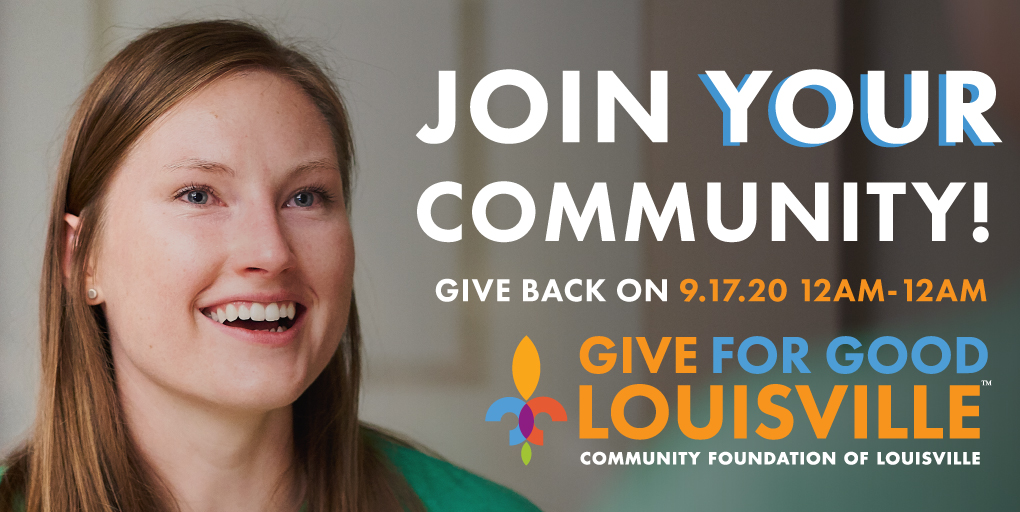 Have you ever been hungry? I mean, really, really hungry. Like "hangry" hungry? How long had you gone without anything to eat before you got that "hangry" feeling—six hours? 10 hours? 12 hours?
Think of how you would feel if you didn't eat for 65 hours. Would you be able to control your emotions, or would you be way beyond "hangry?" Could you concentrate at work? Could you produce your best work?
Now, imagine being a child who hasn't eaten for 65 hours. Most children served by Blessings in a Backpack experience this every weekend. Yet, they are expected to return to school on Monday focused, well behaved, and ready to learn.
Since COVID-19 closed Louisville schools in March, the need for Blessings in a Backpack has increased significantly. We need your help!
This school year, we are feeding 5,200  kids on the weekends, but 98,000 kids in Louisville qualify for our program and need our help now more than ever. Please donate during the Give for Good Louisville, Sept. 17th, and help us reach our goal of raising $25,000 to feed more kids! You have 24 hours to make your donation, and all giving will end at 11:59PM on Sept. 17th.
Give for Good Louisville is all about giving back to your community. The nonprofit organizations supported by Give For Good Louisville represent our community's priorities — like feeding kids who might otherwise go hungry on the weekends. At Blessings in a Backpack, we do just that.
Thank you in advance for your generosity.