In-Person Packing Events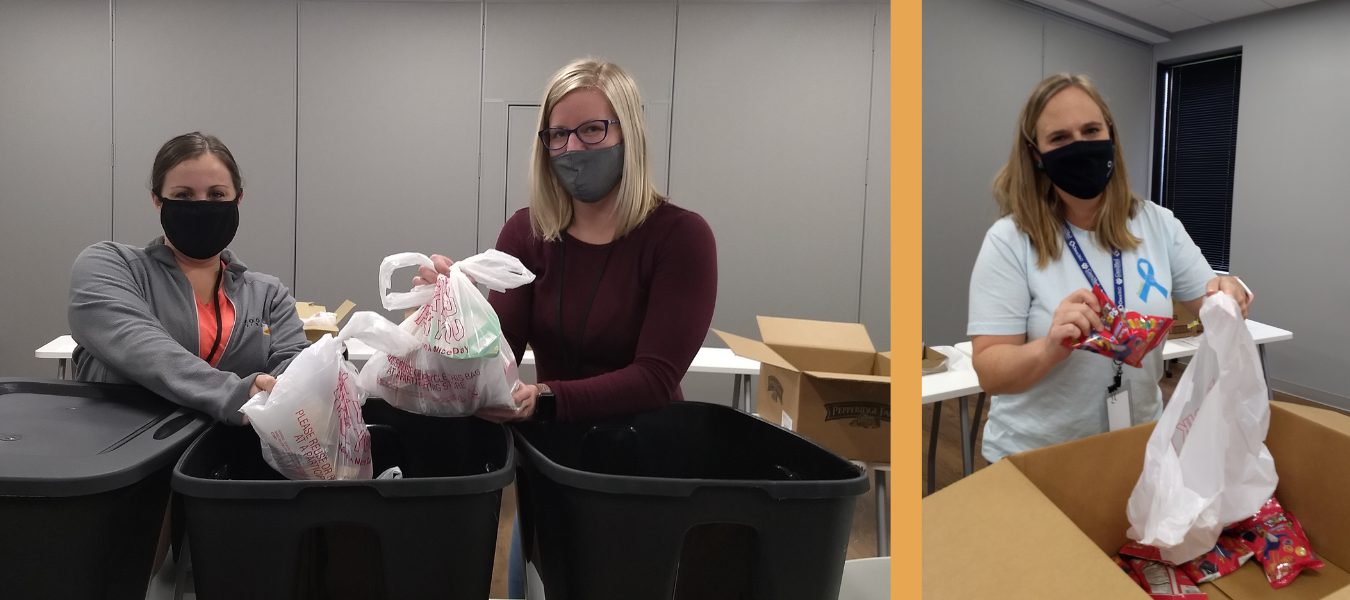 Blessings in a Backpack is able to coordinate volunteer events at corporate offices or other designated facilities as follows:
Corporate packing event levels start at 500 bags with a minimum donation of $3,000. Levels increase in increments of 250 bags, at $6 per bag.
The donation covers expenses for food, bags, storage bins, transportation, printing and postage for the positive note cards that we incorporate within the events.
Blessings will work with the company to coordinate all of the logistics of the event.
All current CDC guidelines in response to COVID-19 need to be followed during the packing event. Blessings in a Backpack guidelines will be provided that can be posted in the event space. Alternatively, we understand that the company may have guidelines that will be communicated to volunteers describing your corporate COVID-19 employee assembly policies.
Your Corporate Packing Event can be conducted within six weeks of notifying us. Start the planning process for your Corporate Packing Event today by completing the interest form below.