Blessings Week 2021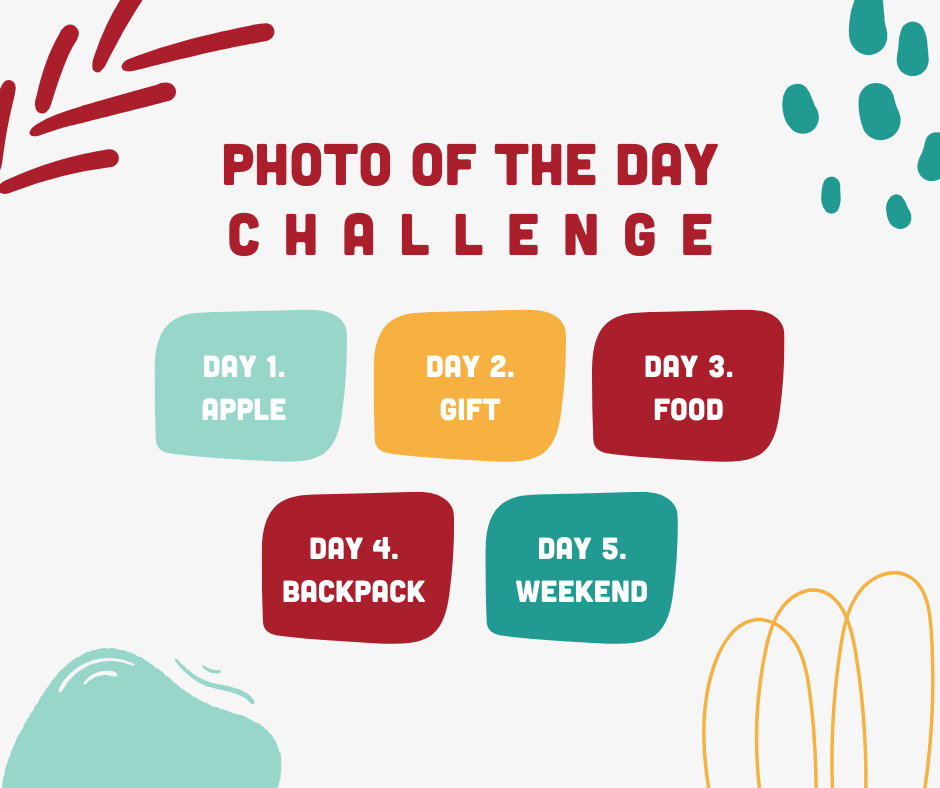 It's that time of year again! We encourage you to participate in National Blessings in a Backpack Week, September 13–17, 2021. Usually, this week consists of volunteer-driven events so anyone can get involved, including local mayors on National Blessings in a Backpack Day (the third Thursday of September).
However, COVID-19 has caused us to rethink the week. How can we continue to highlight the Blessings mission and get the community involved while maintaining social distance?
National Blessings in a Backpack Week is going virtual!
What is Blessings in a Backpack Day?
After recognizing the day in 2014, Phoenix Mayor Greg Stanton and Green Bay Mayor James Schmitt sponsored and passed a permanent resolution at the 2015 annual U.S. Conference of Mayors meeting declaring the third Thursday of September the annual celebration of "Blessings in a Backpack Day."
"Blessings in a Backpack is an important resource for children who may not receive nutritious meals [at home] during the weekend," said Mayor Schmitt. "Children who are well-fed thrive in school and their communities."
Since the resolution passed, more than 100 mayors across the country have participated in the Blessings in a Backpack Day and packed bags of weekend food for food-insecure kids in their communities.
In 2018, we began celebrating National Blessings in a Backpack Week, which included daily activities for volunteers, donors, and supporters to participate in and post about on social media.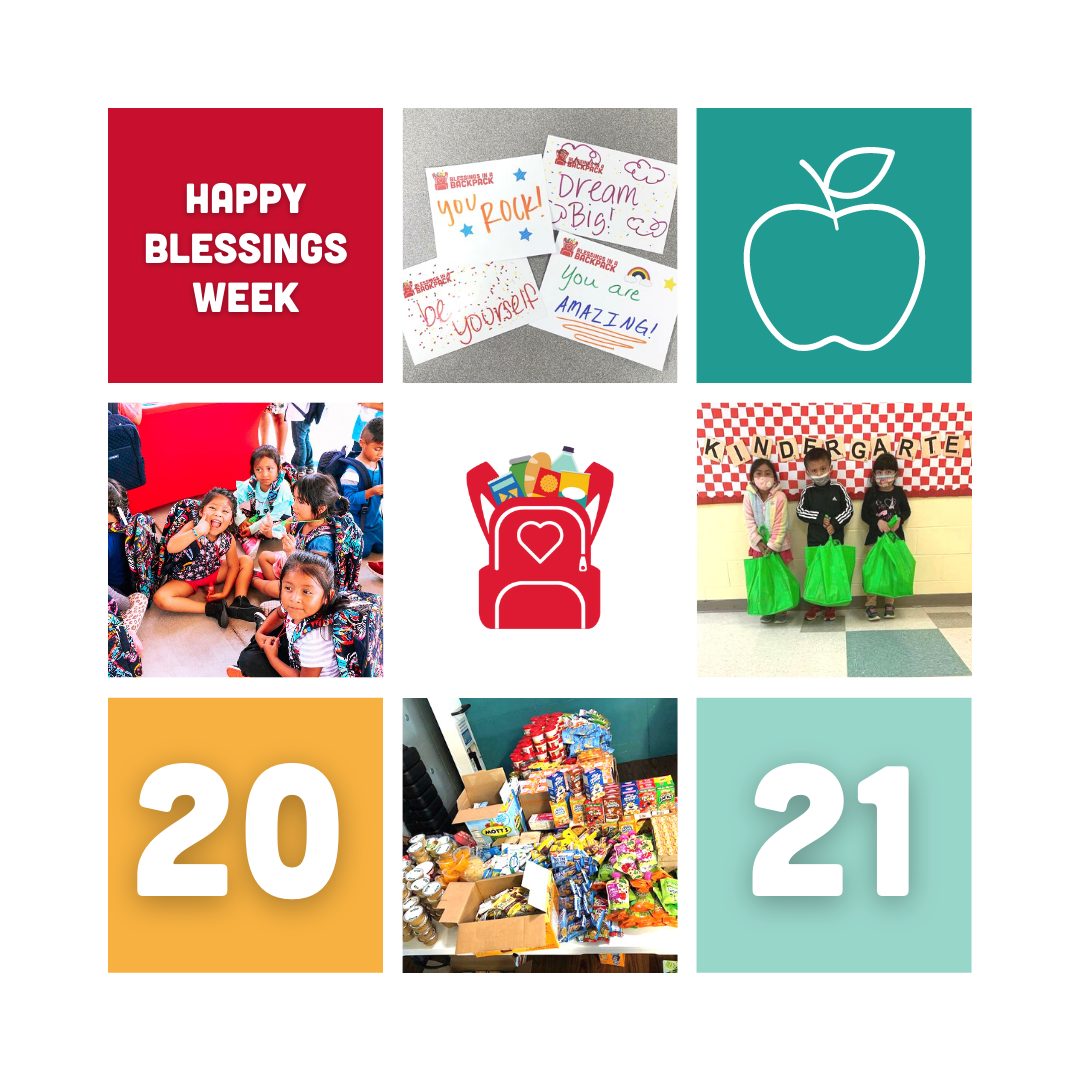 Photo-a-Day Challenge
Every day of Blessings in a Backpack Week, we will provide a word for our Photo-a-Day Challenge. Use the prompts and post a picture on social media. Make sure to tag @BlessingsinaBackpack and @blessings.louisvillechapter in your posts and use #BlessingsWeek21 so we can follow along throughout the week!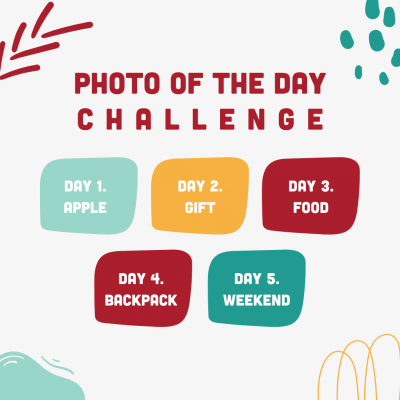 Below is why we chose the words for our challenge. 
Monday/Apple:

 Blessings started with an apple!

Tuesday/Gift:

 Many kids feel the food they receive from Blessings in a Backpack is a gift, and there's nothing better than giving someone a gift! 

Wednesday/Food:

 Food is what we do! We will talk about the nutritional value of our food and how we select what goes in a Blessings bag!

Thursday/Backpack:

 The third Thursday of September is always National Blessings in a Backpack Day! 

Friday/Weekend: 

Weekends are when the kids need us most! Who will feed the kids this weekend? 
Download the Photo-a-Day Challenge image: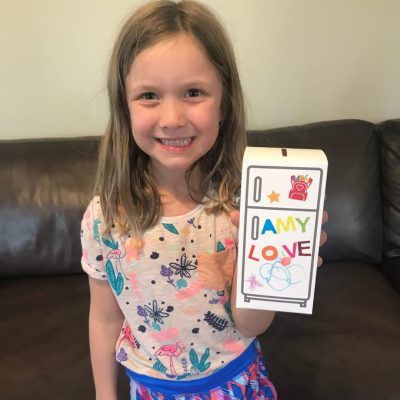 Maddi's Fridge + Piggy Bank Request
Maddi's Fridge is a children's picture book that raises awareness about poverty and hunger written by Lois Brandt. And some of our favorite Blessings supporters have volunteered their time and talent to read Maddi's Fridge! Click here to watch the videos.
Then pledge your support for Blessings in a Backpack and we'll send you a FREE refrigerator-shaped piggy bank and stickers to decorate! Use the piggy bank to collect change and when you hit your pledge amount, donate it to Blessings in a Backpack. Click here for the piggy bank request form.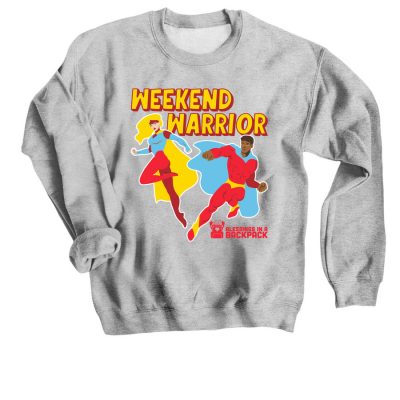 Blessings in a Backpack Official Merchandise
Check out new swag from Blessings in a Backpack. Every purchase will show your support for our mission, plus help feed kids on the weekends! We have a variety of short-and long-sleeve t-shirts and crew-neck sweatshirts, available in kid and adult sizes. Click here to shop for official Blessings merchandise.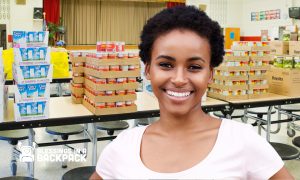 Blessings in a Backpack Zoom Backgrounds
Raise awareness at your next video conference call by downloading one of the images below and using it during your Zoom meeting.
Instructions: While in a Zoom meeting, tap More in the controls. Tap Virtual Background. Tap the background you would like to apply or tap + to upload a new image. The background will be automatically applied. Need help? Click here for Zoom support.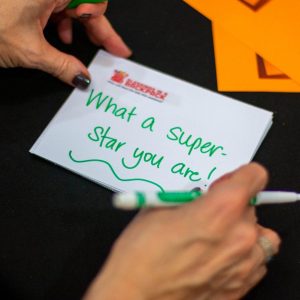 Create inspirational notecards for kids!
Create inspirational note cards for the kids who take home Blessings in a Backpack. Download a printable notecard template or use the paper you have at home. Donate the cards to the Louisville Chapter. Click here to learn more.
Post a picture of your notecard on social media. Tag us and use the hashtag #BlessingsWeek21.