Blessings in a Backpack 0.5K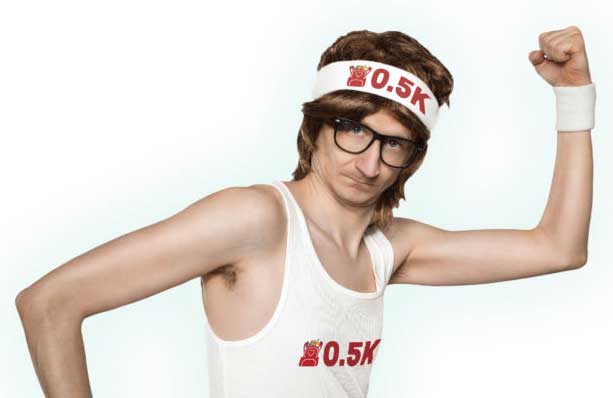 Start time
June 25, 2022 11:00
Finished Time
June 25, 2022 12:30
Address
350 Adams Street Louisville, KY
Content
Join us for a day (actually more like 10 minutes) of glory, celebration, and participation medals while raising money for a great cause — Blessings in a Backpack!
The Blessings in a Backpack 0.5K will be held at 11 a.m. on June 25, 2022. The finish line and post-race party will be at Lynn Family Stadium, located at 350 Adams St., Louisville, KY 40206, in the Butchertown neighborhood.
This will be a very fun, tongue-in-cheek event that will lampoon the typical 5K.
The Blessings in a Backpack 0.5K — that's not a typo, our "race" is, in fact, only 546 yards — will incorporate all the typical race elements but without any of the training or effort. Think a 0.5K Euro-style sticker for your car, a hydration station at the halfway point that serves caffeine and carbs, and a medical tent that may or may not be manned. At the finish line, celebrate with a family-friendly post-race party.
The 0.5K is created for folks who are NOT ready to go the extra mile. In fact, they aren't even willing to go a mile at all, and actually barely even a quarter mile… but they are willing to have fun and poke fun at themselves, while raising money to help Blessings in a Backpack feed hungry kids in Louisville on the weekends!
Get to the starting line early so you can stretch (0.3 miles is nothing to take too lightly)
At the halfway point (that's a whopping .15 miles in), enjoy caffeine and carbs for energy
Celebrate crossing the finish line at the family-friendly post-race party
(The starting line opens at 10:30 a.m.; race begins at 11 a.m. Post-party will close at 12:30 p.m.)
If you would like to sponsor the 0.5K, please email kimholsclaw@blessingsinabackpack.org for more information.
>> Click here to download our 0.5K sponsorship opportunities!
All the fun stuff aside, we are serious about the end result — to support Blessings in a Backpack's Louisville programs. The money raised at this event will help send local kids home with backpacks full of food during the 2022/23 school year. And we'd really like your help! As a sponsor, your business will be associated with what we believe will be the funniest, coolest, and craziest event of the year. Levels start at $1,000 and include logo on marketing materials and swag, race entries, volunteer opportunities, and more!
Thank you to our sponsors!