Backpacks That Give Back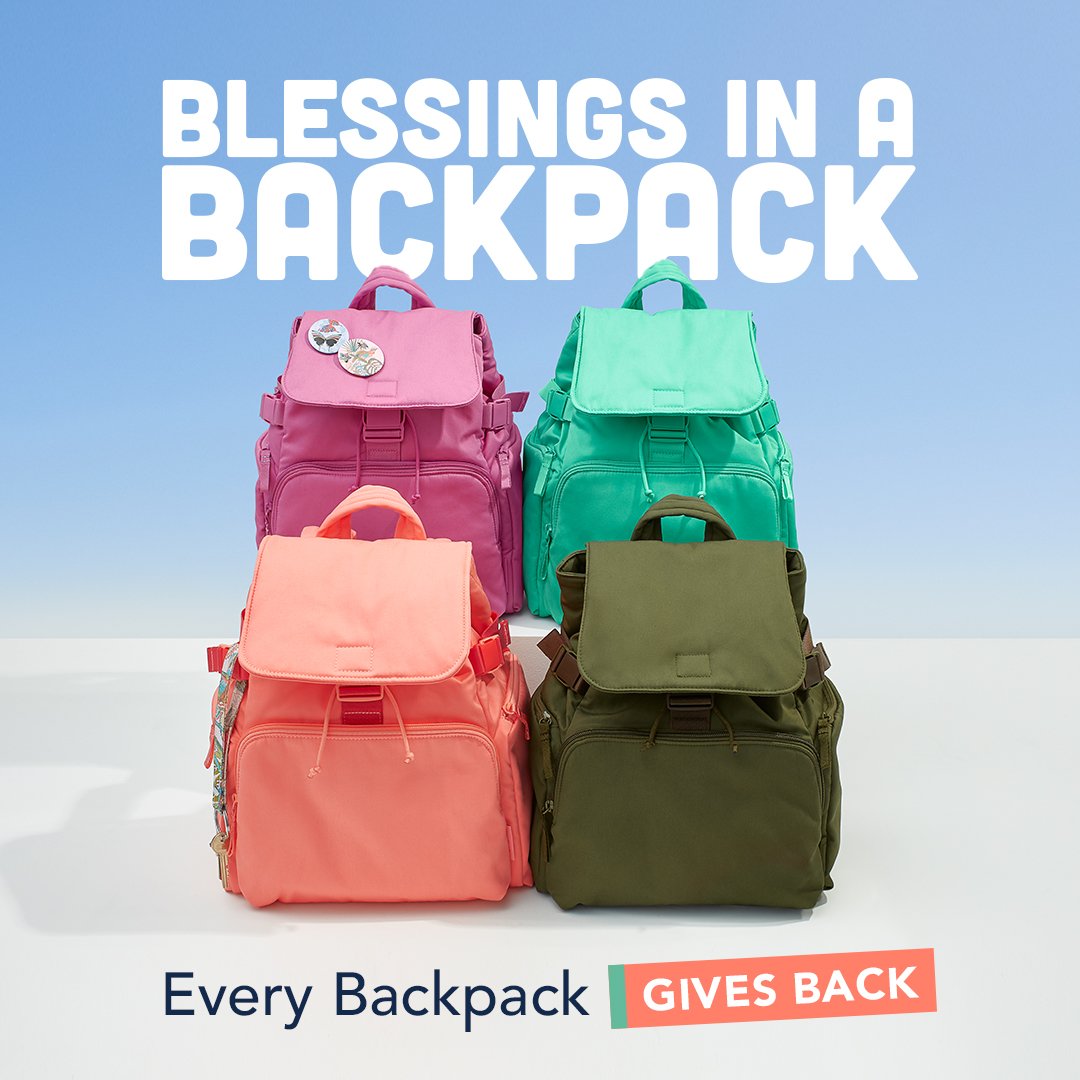 Blessings in a Backpack + Vera Bradley = the ultimate give back for the school year!
As our communities prepare to head back to the classroom this fall, Vera Bradley wants to ensure both students and teachers are set up for a successful and bright school year ahead. The brand is proud to continue its longstanding partnership with Blessings in a Backpack, and with the help of its customers, is donating $100,000 to further support the nonprofit's mission of providing food to the millions of elementary school children across America who might otherwise go hungry.
"COVID-19 not only caused mass school closures—preventing access to the free lunch programs that so many kids rely on—but also led to a rise in unemployment and poverty. It is now projected that 18 million children are experiencing food insecurity," said Nikki Grizzle, chief marketing officer of Blessings in a Backpack. "As students finally head back to their classrooms, we are so grateful to have Vera Bradley's continued financial support and help in raising awareness for such an important and ongoing issue in our schools."
"The back-to-school season should be filled with joy and excitement, but we know that not every child has access to the same resources to set them up for success. That's why the mission of Blessings in a Backpack is so important, and why the organization quickly captured our hearts with all of the ways they impact kids' lives," said Daren Hull, president of Vera Bradley. "We're honored to continue our partnership and to give our customers the opportunity to shop with purpose this season."
This is the third consecutive year Vera Bradley has supported Blessings in a Backpack. To date, the brand has donated more than $750,000 to the organization. This partnership supports Vera Bradley's VB Cares initiative and its mission of "Brightening Futures" and empowering women and children by building a world that is more welcoming and inclusive.
Vera Bradley has all of your back-to-school and campus life essentials – including lunch bags, zip ID lanyards, planners, notebooks, dorm décor and accessories – and of course, backpacks! The brand's best-selling backpacks are durable, washable and functional, with plenty of pockets to keep customers organized. Constructed with the wearer's comfort in mind, five Vera Bradley backpack styles are even endorsed by the American Chiropractic Association. Customers can shop favorites including the Campus Backpack, Grand Backpack and Sling Backpack in sustainable fabrications, including ReActive, a water-resistant material made from recycled plastic bottles, and new consciously crafted Recycled Cotton. Teachers and students alike can choose from a wide selection of the iconic, colorful patterns Vera Bradley is known for, including new Plaza Medallion and Lavender Butterflies, as well as the brand's first-ever cotton solids for endless outfit-pairing potential.
Shop back-to-school essentials and learn more about how Vera Bradley is supporting Blessings in a Backpack at VeraBradley.com.